Is an Architect Required for a Home Extension Project?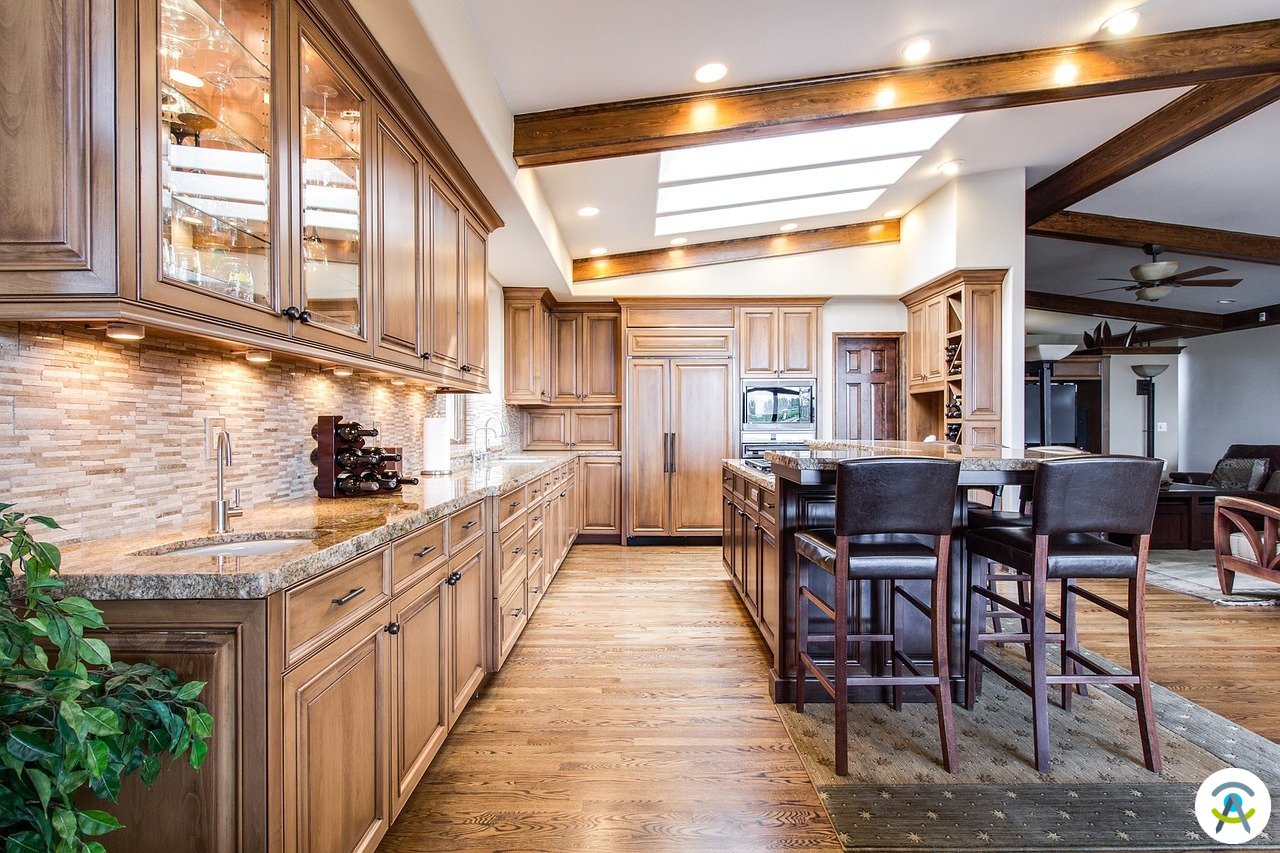 Planning a home extension project? For small extensions and home alterations, you may be wondering if you will need to hire an architect for your project. Read on to learn more about extending your house and what's involved.
Am I required to hire an architect to extend my house?
In short, the answer is no, it's not necessarily required to hire an architect for an extension project. Unlike in many other European countries, in the UK you aren't legally required to hire an architect for building works of any scale. Technically, you are allowed to draw the plans up yourself, hand them off to a builder and then let them get to work. Practically speaking, however, this may not be the best plan, depending on the nature of your home improvement project. While an architect's services may not be legally necessary, the value of a professional architectural design can become clear not only throughout the process of carrying out your extension project, but for years to come.
It's strongly recommended to use an architect's services for the vast majority of building projects, including extension works. Even if your home extension project seems fairly straightforward and doesn't require planning permission, hiring an architect will result in a significantly superior result and can also prevent a number of potential headaches. A registered architect has completed at least seven years of training and often has decades of experience, meaning that they can expertly manage every phase of construction, and at some point in their architectural career will likely have already dealt with almost every conceivable challenge your project could throw at them. Entrusting your project's management to an architect offers you the peace of mind of knowing that each aspect of the project is being taken care of by an experienced professional, from design to construction. This can help you avoid any potential unpleasant surprises that might otherwise arise, that can be costly as well as cause your project to take longer than expected. Projects managed by architects rarely go wrong, thanks to their wealth of training, expertise and experience.
The Benefits of an Architect's Services
First of all, if your extension project does require planning permission, you will need to submit architectural drawings as part of your planning application. Having professional planning drawings drawn up by an architect makes your planning application much more likely to be approved the first time, saving you time and hassle as well the additional expense of having to submit an appeal. An architect can also take care of liaising with your local council on your behalf to make the process go more smoothly, and can also offer their expertise to create the best design solutions to minimise potential planning issues, such as the effect of your extension on your neighbours' properties.
One of the ways in which the added value of an architect can manifest itself is that they will be better able to maximise the space available to you. In many cases, an extension project is the perfect opportunity to carry out renovation or interior design work as well, to redesign your existing house as well as create a new living space. A skilled architect specialized in interior architecture and design will be able to come up with the optimal layout for the rooms of the property, as well as the best arrangement for your furniture pieces. In addition to this, hiring an architect also gives you reassurance that all of the small and potentially overlooked details will have been thought of, and dealt with in order to give you the optimum result. This includes aspects of the construction such as which way the doors should open, whether or not the lights should be recessed, and other aspects of the build, down to fitting out a new kitchen or bathroom. The difference is often clear to see with houses designed and built by an architect – the spaces just "work", that is to say they'll be sure to offer a comfortable, practical and pleasant environment for your daily life and needs. An architect-designed space will also be ergonomically well adapted: everything in the home will fall to hand easily, and there will be no awkward narrow spaces in corridors, for example.
Builders for Your Extension Project
Finding reliable contractors for your home improvement project can be difficult, and the right builders can make a big difference in the successful completion of your project. When looking for builders to hire, first of all it's necessary to have detailed drawings and specifications drawn up in order to receive accurate quotes. Many architecture practices also work with a network of dependable professionals and will be able to connect you with trusted contractors for your building project. An architect will also make sure that all the works are carried out to the appropriate standard, and can provide oversight to make sure that the tradesmen you choose execute the design correctly and that the construction process is proceeding smoothly and on-time.
Especially when your extension or renovation project includes structural alterations to your home, an architect will be particularly invaluable when it comes to meeting building control regulations, which they will naturally know inside out. Your architect will also be able to work with a structural engineer in the event that you require one, which may be the case for major extensions, and if your project involves altering or restoring an older home, or structural changes such as knocking down load-bearing walls.
The partners that make up an architect's network are sure to be rigorous, quality professionals with a proven track record, just like the architect themself. This also saves you the dual inconveniences of having to find the contractors yourself, and the eventuality of accidentally hiring an unprofessional or unreliable builder who leaves you out of pocket and with an inferior, defective and even potentially dangerous construction.
The Cost of an Architect's Services
While the cost of hiring an architect for your extension project may seem expensive up front, you will generally find that working with an architect will actually end up saving you money in both the short and long term. Architects will be able to use their local network of contacts to source materials and labour at an affordable price, without cutting down on quality. They will also be able to give more detailed and accurate drawings to contractors, meaning that they will be able to give you a more accurate quote. In terms of long-term expenses, the architect will also be able to make sure that the building will be as energy-efficient as possible, reducing your energy bills while also being kinder to the environment. More and more architects are making respect for the environment an important factor in all the projects they carry out, so opting for an environmentally conscious architect can be a very wise decision if this is something which you feel passionate about, or if you're concerned with the cost of your heating bills. Properties design by an architect will also be built to a higher standard in the first place, often saving you money on maintenance or repairs further down the line.
Finding an Architect
To be able to legally use the title of architect in the United Kingdom, you must be registered with the ARB, or Architects Registration Board. The ARB has a professional code of conduct and standards which all of its members are required to adhere to, which gives you an added level of protection as a consumer. Registered architects are also required to hold professional indemnity insurance, which means that if anything goes wrong during the construction process, this insurance will cover you for any financial loss you may otherwise have incurred. Other construction professionals may not always work to the same standard or provide you with the same level of protection, so it's important to make sure that you hire a qualified architect. This extra level of security will give you additional peace of mind throughout all stages of the project, in addition to the other reassuring aspects of having an architect manage the project on your behalf.
Thinking of extending or renovating your house? Looking for an architect to design your building project? Get in touch with a specialised architect near you on Find-My-Architect.com and start bringing your dream home to life!