How Much Do Architectural Plans Cost?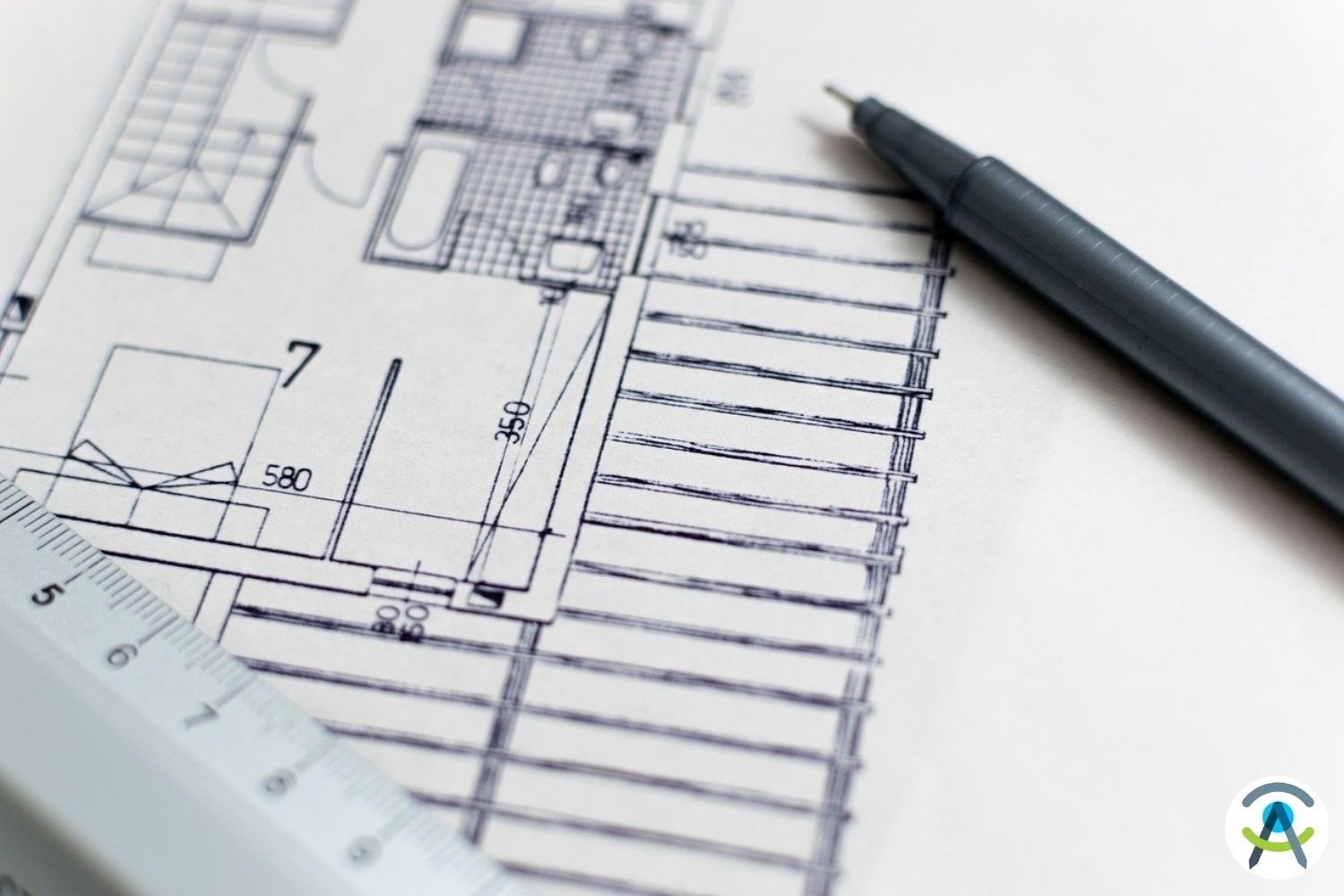 Thinking of build a new house, investing in a property, or renovating your home? Whatever your building project, one of the first steps to bringing your vision to life is having an architect draw up the plans. The right design is important to make the best use of the space and take advantage of your property's full potential, and a skilled architect will be able to offer you well thought out plans and a solid design plan to help you achieve your architectural goals.
When deciding to build your dream house, it's natural that costs are a concern, and there are various considerations to include in your budget from the plot of land to materials and labour. Design is one factor it's important not to overlook in your budget - whether this will be your home for many years, or you're looking to make a savvy investment, having quality, professional plans for your project is critical to its success. So how will architectural drawings cost? Architects' fees can vary based on several factors, and there are different ways an architect may choose to charge you for their services. Read on to find out more about architects' fees and how much you can expect to pay for drawings for your house.
How much are architects' fees?
There are three main ways that architects calculate their fees, and many architects charge using all three, depending on the service and project in question. The most common methods of quoting for architectural services are charging a percentage of the build cost, hourly rates and fixed fees, and you may also be quoted for a combination of these types of rates.
Percentage-based Fees
Charging a percentage of the construction cost for your project is common, especially for projects such as new builds or larger renovations. The percentage depends on the size as well as the nature and complexity of your project. Typically, percentages start at around 5% for new construction projects and can reach up to around 20% for smaller-scale projects such as remodels or extension projects.
Hourly Fees
Architects can also charge you a fixed hourly rate. You might be charged by the hour for consultancy services for example. In addition to creating drawings, an architect can also be invaluable in providing expertise on the details of your project, assessing its feasibility, advising you on the best options available to you, and consulting on legal matters. Your architect can also assist you with submitting planning permission and building regulations applications and liaising with your local planning authority, services which may also be billed hourly. In the UK, the average hourly rate for architects is between about £50 and £100. If you're dealing with a larger practice as opposed to an individual architect, the hourly rate you pay may also depend on who's handling your project.
Fixed Fees
An architect may also charge you a flat-rate fee for their services, based on how much time and work they estimate that your project will require. It's common for architects to charge a fixed fee for planning drawings to apply for planning permission, for example, especially for small-scale conversions and extensions. They may also calculate a lump sum for the project as a whole, which offers the advantage for you of knowing just how much you'll be paying from the start.
Differences in Architects' Rates
Having an architect draw up your floor plans is the best way to ensure your home is designed in a way that's best for you. Designing a house or extension is a complex process, and your architect will be able to offer their expertise and training to guarantee you the best possible outcome, making the most of your budget and available space. Drawing up plans highly skillful process, and although it is something you can technically do yourself, or have done by a builder or designer, engaging an architect is the best way to ensure successful results for your project.
The price of drawings for your project will depend on numerous factors. The first of these is how long the architect in question has been practicing for: a more experienced architect will invariably charge more than one who is just starting out, but their expertise may be worth the extra money especially if you have a complex project. That said, an architect beginning their career is likely be keen to impress you in order to build up a base of clients and references, and bring dedication and a fresh perspective that will also be valuable to your project. A less-experienced architect who's recently finished their studies will also have a perfect theoretical base for their work, and will generally charge less than an architect with more experience.
Geographical location will also factor into the price of an architect's services. Some areas have a naturally higher demand, as well as high costs overall, and you can therefore expect architects to quote you a higher price as well. This will generally be the case in large cities throughout the UK, and will especially be the case in London and the Home Counties in South East England, where you can expect to pay a significantly higher fee, as well as higher build costs. On the other hand, if your project is in the countryside, it will generally cost less. Bear in mind however, that if you are in a rural location you may find that your choice of architect is a little more limited, and in some cases this may lead to you paying a little more depending on their availability.
The Value of Architectural Drawings
While many think of simply drawing floor plans and elevations as what an architect does, in reality a quality architect will be able to do so much more for you. An architect will be able to see the big picture for you, and spot risks and potential problems before they even occur, saving you time and money in the long run. Stumped by a problem with your property or the layout of your house? An architect will know how to find solutions for your impossible problem. On a budget? A good architect will have ingenious ideas for you, in terms of materials and design, to help fit your goals into your budget, and will also help prevent mistakes that could cost you more down the line.
The value of an architect's drawings is really about the expertise behind them. While the price will largely depend on the complexity of your specific project, if you have a straightforward project for your home here's a general idea of what you can expect to pay on average. For planning permission drawings for example, the averaged fixed fee will often fall somewhere around £2,000 - £5,000, primarily depending on your project type, whether it's for a straightforward extension, small-scale conversion or a new build house. Naturally, this fee can be significantly higher or lower depending on your specific project's complexity, your location and the individual architect. Building regulations and tender drawings will generally cost more, given the expertise involved, and an architect's quote may also include collaborating with a structural engineer.
Be careful if a price seems to be too low. Cheap is not always the best way to go, and just because something is expensive doesn't necessarily mean that it isn't a good value for money. It's often true that you get what you pay for, and cutting corners on design and plans can lead to much larger unforeseen expenses down the road. It is also possible that prices which are lower than you would expect might not include preparing and submitting the relevant planning permission or building regulations applications necessary to executing the plans, so pay attention to what exactly is included in the quote you receive.
Do you have an architecture project? Trust a qualified, ARB-registered architect near you to draw up the perfect plans for your project and bring your ideas to life. Get in touch today at find-my-architect.com to get started creating your dream home!