The 5 Most Stunning Rooftops to Visit in France This Summer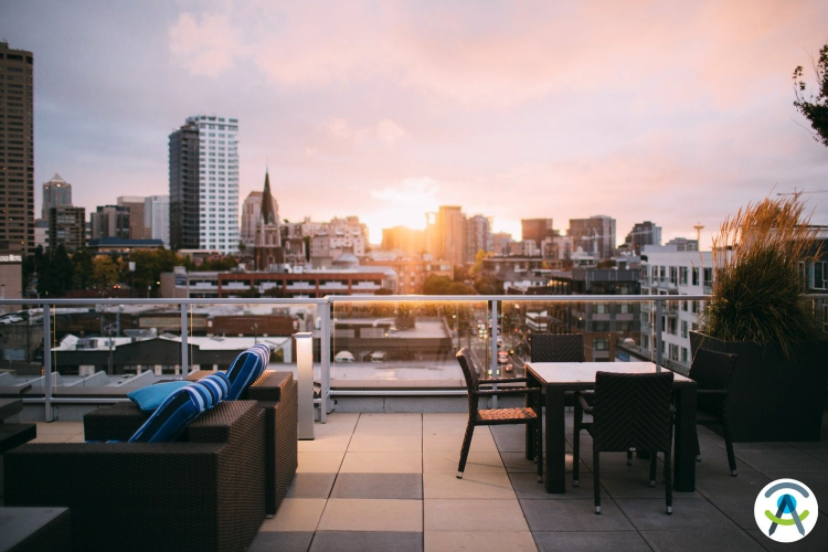 Are you planning on visiting France this summer? On top of that, are you looking for the best place to grab a drink outdoors? Good news! We will show you the most trendy places to go this summer to enjoy the sun while visiting France. A perfect opportunity to take a break from the top of the city and have a drink with friends or family.
Check out our favourites:
Le Sucre - Lyon:
Located high above Lyon, this rooftop in an old sugar factory, offering a breathtaking view of the city and its surroundings. The 400m2 terrace was renovated by the agency Z architecture in 2012. It hosts all types of events and concerts, creating a relaxed atmosphere with a holiday feel! Le Sucre is open all day which gives you the opportunity to brunch, lunch, dinner or just have a drink.
Le Sucre, 50 quai Rambaud, 69002 Lyon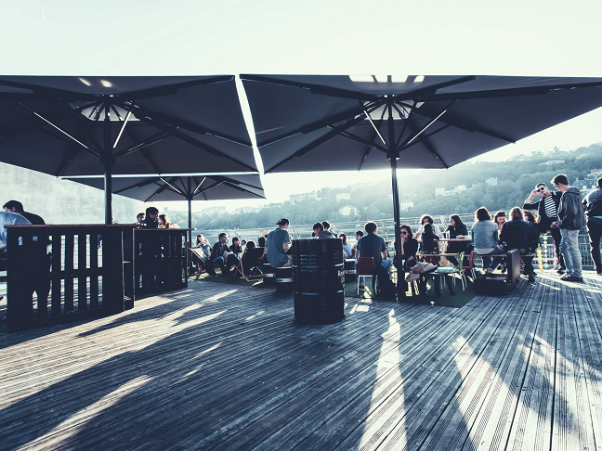 © photo by Guillaume Perret
Le Perchoir - Marais in Paris:
Boasting a relaxed and bohemian feel, Le Perchoir has a magnificent view of France's capital, Paris. The perfect place to sip a cocktail during summertime. Very popular, this rooftop is often has a large queue.
Le Perchoir Marais, 37 rue de la Verrerie, 75004 Paris
© photo by Jeanne Tharreau
Le Vertigo - Montpellier:
No, you are not dreaming, this incredible terrace is not that of a hotel in Bali, but of the Pullman hotel in Montpellier. Offering a breathtaking view of the city, Le vertigo is above all a restaurant, but also perfect for a drink at the end of the evening.
1 Rue des Pertuisanes, 34000 Montpellier
©photo archidvisor.com
Mama Shelter - Bordeaux:
Located on an old gas tower, the terrace of the Mama Shelter hotel offers a unique setting with an unobstructed view of the city of Bordeaux. Designed by Philippe Starck and renovated by the KingKong architecture agency, this terrace is THE meeting place for Bordeaux locals to unwind at the end of the week.
19 Rue Poquelin Molière, 33000 Bordeaux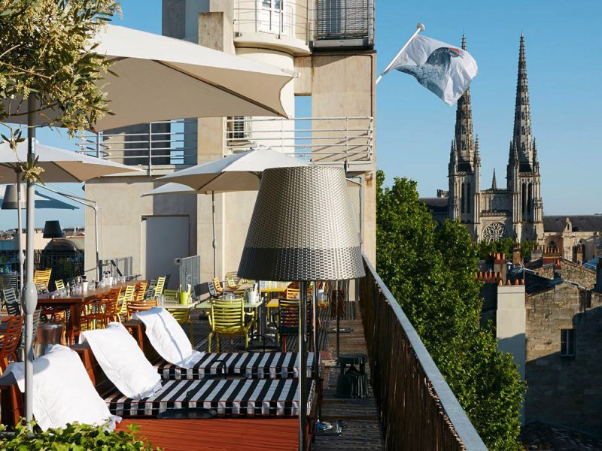 © photo archidvisor.com
Le Radisson Blu - Cannes:
Offering a heavenly view of the Mediterranean, Le Radisson Blu's restaurant is one of the most beautiful spots in Cannes. A true holiday feel while enjoying fine dining.
Radisson Blu 1835, 2 Boulevard du Midi Jean Hibert, 06414 Cannes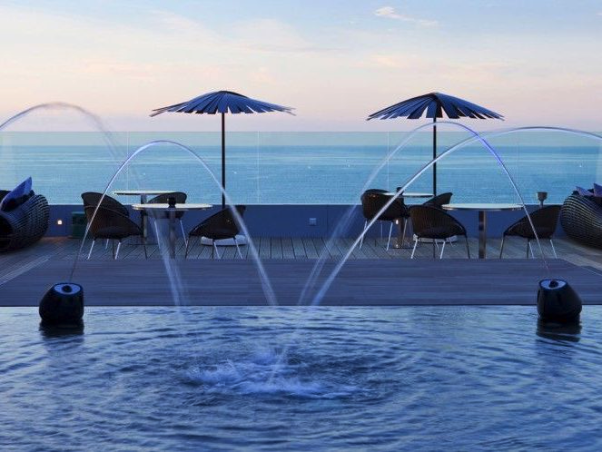 © photo archidvisor.com
You now have an inside scoop on all the best rooftops and can discover all these beautiful places while in France. If you want to create your own rooftop terrace, visit our website!