How Should You Decorate Your Balcony?
Decorate your balcony and enjoy the outdoor air and sunshine from the comfort of your home. Choose the furniture, cushions and plants you want to create your ideal outdoor space. Whether you want a relaxing space or a vegetable garden, small and large balconies can be adapted accordingly. A cosy corner or a contemporary design? The choice is yours as to how you would like to decorate. Organise your most delightful afternoon drinks under your parasol or a pergola.
Find My Architect provides you with some inspiration for designing your balcony.
A very small balcony can be arranged with a wooden floor, small garden furniture and a side table, as well as some plants if you have a green thumb. You can enjoy the sun surrounded by greenery, right in the heart of the city.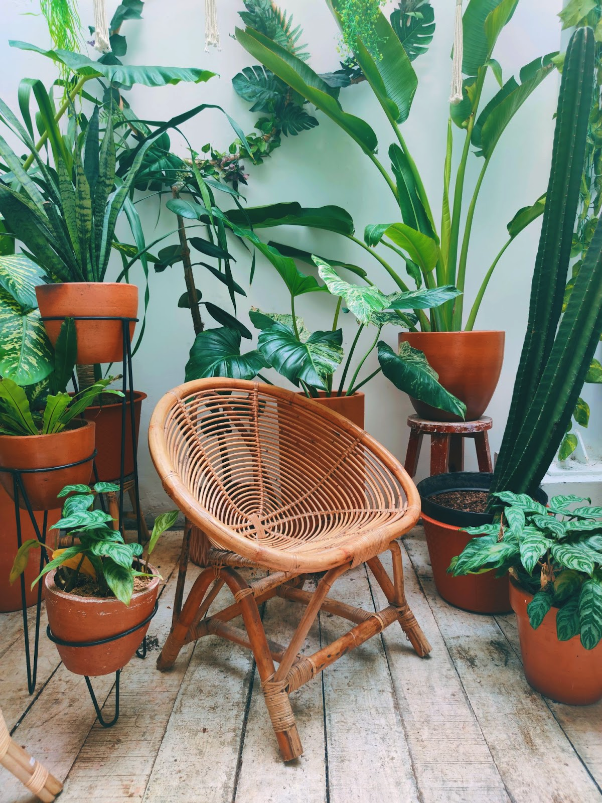 A balcony can also be arranged as a small garden with potted plants. A bamboo or wicker chair can bring a little natural touch and allow you to relax outdoors.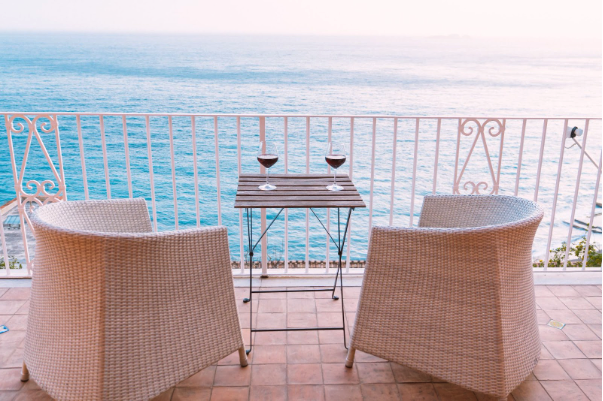 If you are lucky enough to live by the sea, you can opt for simple outdoor furniture. Imitation wicker armchairs and a folding wood table will allow you to enjoy the breathtaking view of the sea.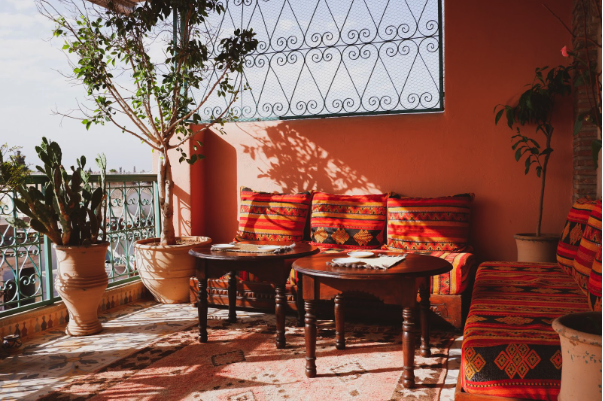 A cosy design that can be made from recycled furniture inspired by the East. Comfortable outdoor sofas that will welcome you for your favourite happy hour with friends.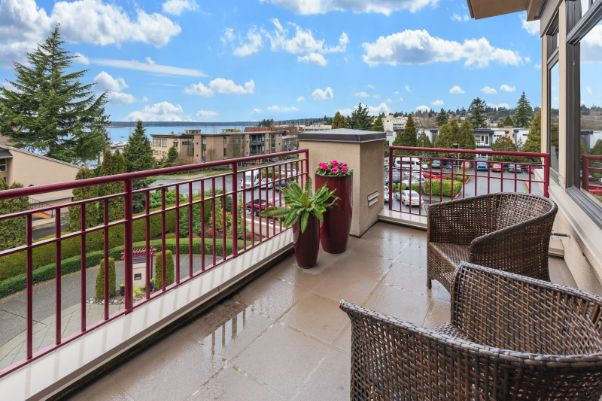 Do you have a balcony at home? It would be a shame to leave it behind and not take advantage of it. Furnish it simply with two wicker chairs so you can sunbathe at a higher level.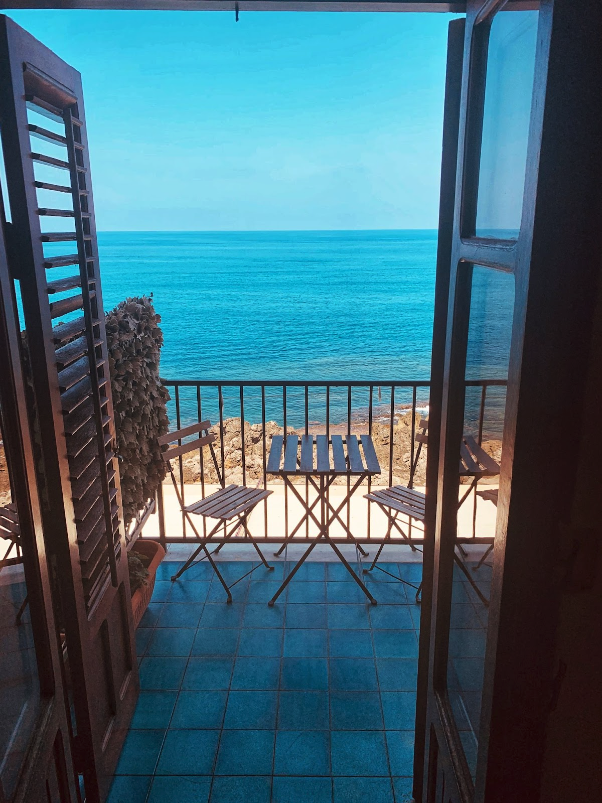 Do you prefer a more simple design? Choose simple but effective garden furniture such as the classic folding wooden table and chairs. Easy to store and ready to go when the nice weather returns.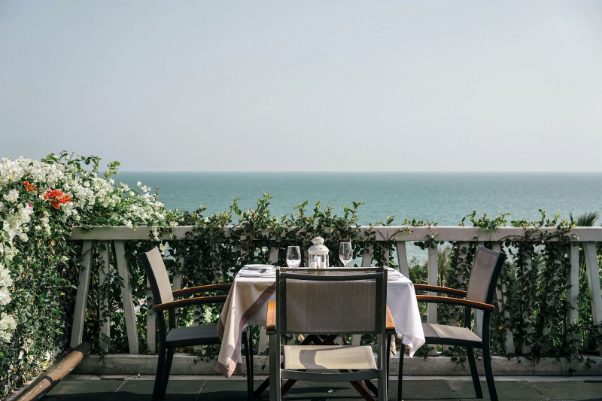 Sit back and share a proper meal with family or friends using a garden table. Protect your privacy on your balcony with climbing plants by creating a green wall.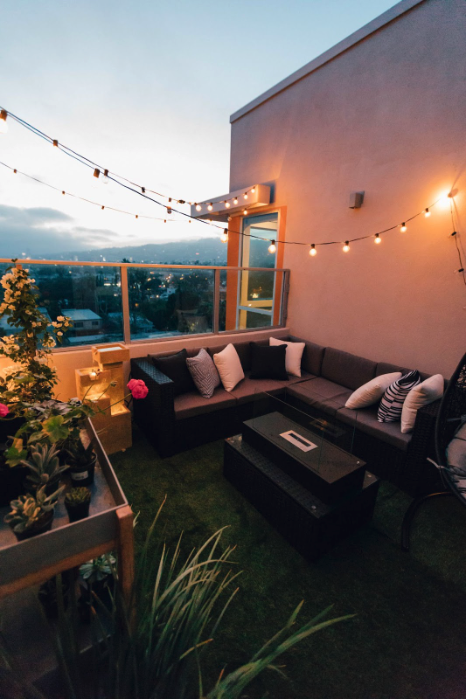 A cosy balcony layout with some simple elements. An outdoor corner sofa, synthetic grass, some plants and a hanging armchair. The key that makes the difference? A pretty string of lights hanging above your heads.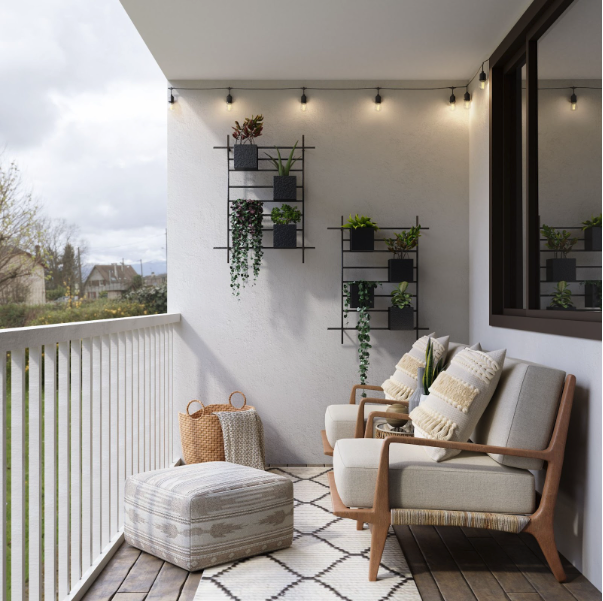 Opt for a Scandinavian style with soft colours and natural materials. A comfortable layout to enjoy your outdoors.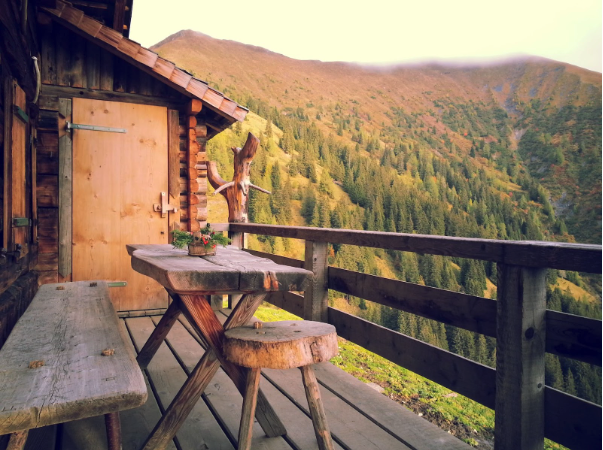 Do you live in the mountains? Arrange your balcony in a rustic way with natural materials. You will be able to enjoy a breathtaking view of the lush greenery of the mountain.
Found any ideas you like? Make it a reality by hiring a local architect.