Who is Find My Architect?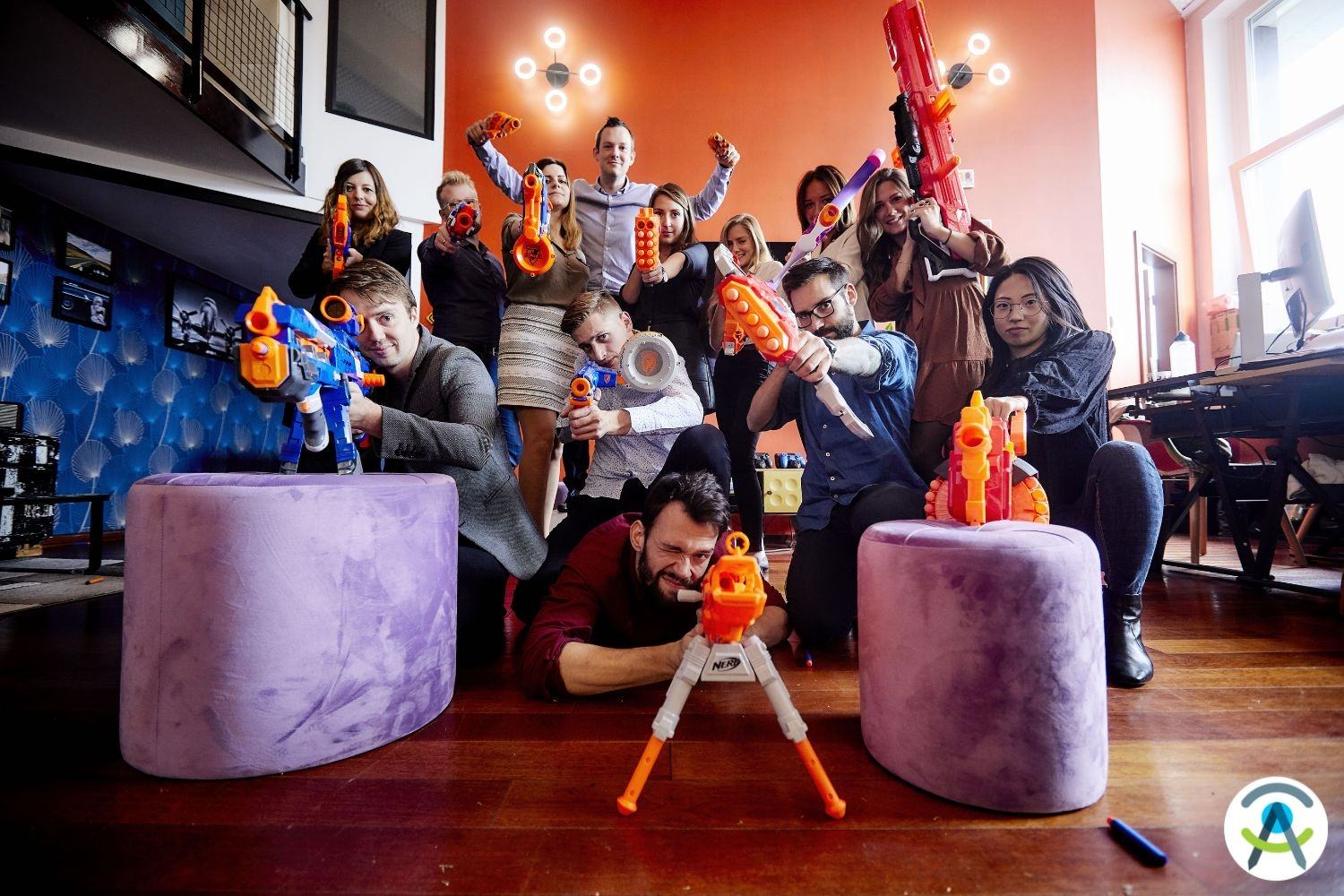 Find My Architect was born in April 2019 from a deep desire to revolutionise the daily life of architects. Backed by strong digital marketing skills and extensive experience in connecting professionals, the company quickly came to fruition. To perfect our approach, Find My Architect has been supported since its inception by an experienced architect who can understand the true expectations of their colleagues. As a result, we offer a tangible solution to a specific problem, making it as easy as possible to find new customers. Your time, spent designing, creating and experimenting, is precious. Ours is dedicated to bringing you project leads that make you dream.
A team of passionate individuals
Find My Architect is a company on a human scale, composed of a dynamic and versatile team, which works in a convivial atmosphere that fosters a desire to excel. Our offices, located at the edge of the beautiful city of Strasbourg, France, are just like us: colourful, fun and entirely open! When the company started, it had only 4 members, a team that quickly grew due to the success of our website. Today, we are no less than 25 employees from different backgrounds and we aspire to grow even bigger. In our offices, it is not uncommon to hear laughter, to start a conversation in English and end it in Spanish or to see the table football come to life during lunch break. Ultimately, we are a close-knit team that deeply values its partners and is committed to giving our all to help grow the company we work for.
Your satisfaction is our primary ambition
Our actions are guided by a deep desire to revolutionise customer acquisition while at the same time simplifying the daily lives of our partners. We are committed to sending enquiries that are in line with your aspirations and that respect both your criteria and artistic universe. We are constantly improving and enhancing our services to ensure that you are even more satisfied.
Individualised service
In addition to our exchanges, the creation of your profile and quarterly follow-ups, the bulk of our work consists of screening and following up on the project enquiries that are sent to you. As such, we systematically call each prospective client to find out more about their real needs and motivations. If the enquiry seems consistent and meets your criteria, the message will be sent to you. Alternatively, if the budget does not coincide with the type of project requested or if the information obtained is too vague, we reject the enquiry so as not to waste your time. A new feature introduced last December is that each enquiry sent receives a personalised follow-up. This means that we call back the prospective client after having forwarded their message to you so we can follow the progress of their project. Also, if you ever have any questions about our services, please feel free to get in contact with us. We would be happy to help!
The final word?
At Find my Architect, we do everything we can to find the projects that inspire you!