Roof and Loft Insulation - Guide and Price per m2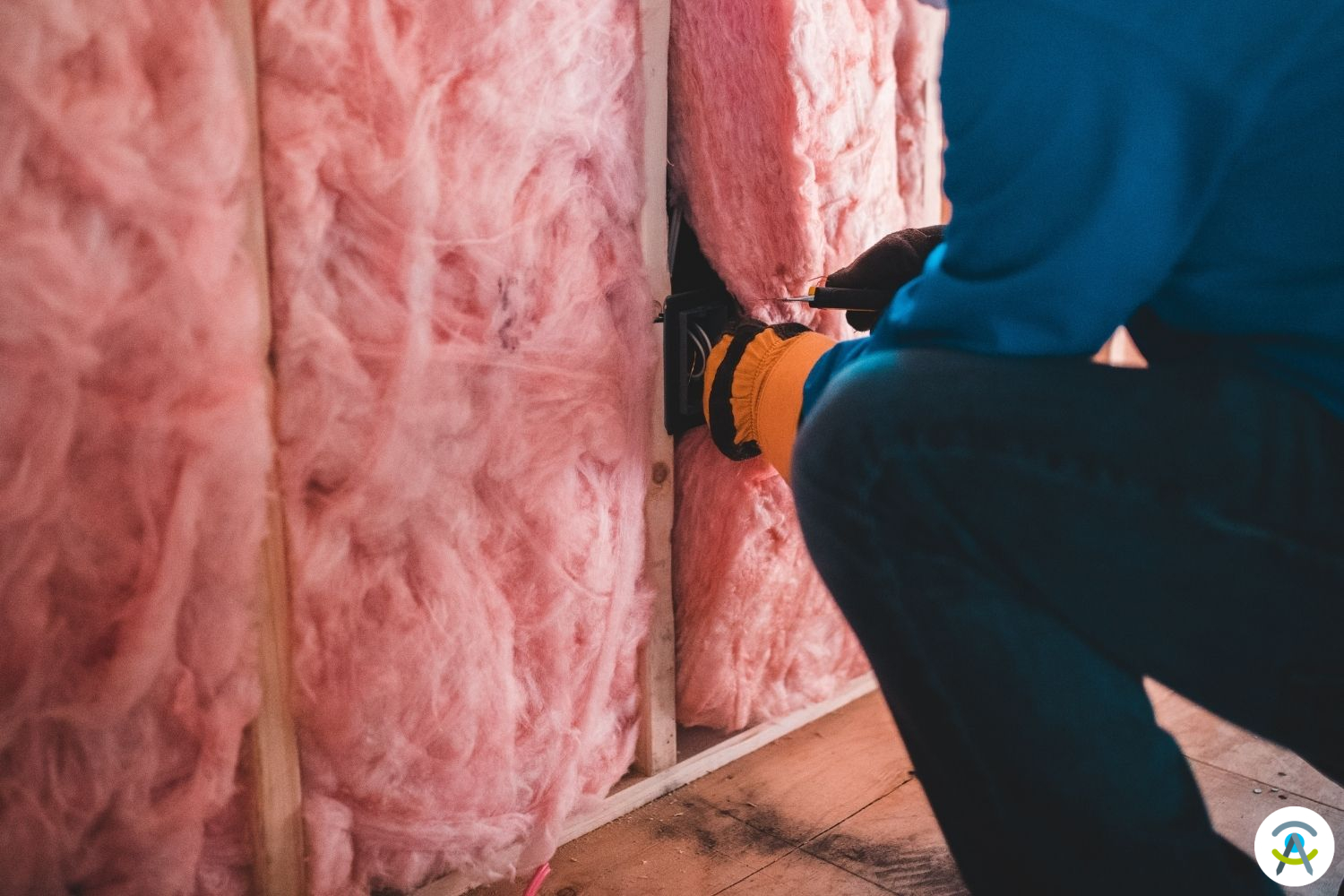 Insulating your roof and loft can be an excellent way of saving money over the long term and making your home more kind to the environment, whether you're renovating your roof or undertaking a loft conversion. Read our guide for more information about how to replace your loft insulation and how much you can expect to pay for it.
Having your loft and roof insulation re-done has a number of advantages. The first of these is that you will see a significant and immediate reduction in your heating and electricity bills. The initial investment for this home improvement project is minimal, starting from as little as £25 per square metre. For an average-sized property in the UK, this will generally come to a total of between £400 and £600, depending on the location and extent of your project, as well as the type of insulation material you choose. For more advanced insulation, you can expect to pay up to around £40 per m2, but also consider that this can even increase your savings in the long term. In general, the loft insulation will pay for itself in energy bill savings over the course of two years, meaning that in almost all cases it represents a very sound investment. It also means that your home will be warmer, cosier and kinder to the environment. For such a minor outlay, the benefits are numerous, and making sure your home is well-insulated is arguably one of the best changes you can make to your property, in terms of both quality of life and added value.
Types of Loft Insulation and Materials
There are a number of different types of insulation which you can opt for. One of the most common types is blanket roll insulation, which has the advantage of being very straightforward and quick to install (you can even install this type of insulation yourself). It's also affordable, environmentally friendly and widely available. Batt or blanket loft insulation is available in different materials, including glass or mineral fibre, rock or foil-backed felt. Fibreglass insulation is one of the most common choices of insulation materials for roofs, given its low cost and insulation value. The supply cost of materials can be under £10 per m2, while the price with installation can be around £25 per m2. With materials such as fibreglass insulation, one drawback is that some materials can irritate the skin if it becomes exposed, so it is important to wear proper protection when installing it and cover it to avoid fibres breaking loose and becoming airborne.
Another choice is to use loose-fill insulation, which comes in a variety of lightweight or granular materials, such as mineral wool, cellulose fibre, cork granules or even recycled newspaper. Loose-fill insulation is useful for situations where sections of your loft are in an awkward or unusual shape, and is suitable to insulate around obstructions or irregularly-spaced joists. It can also be installed on top of existing insulation you may have, which simply needs to be topped up or slightly increased in thickness. Again, keep in mind that certain materials may be an irritant that requires special protective clothing during the installation process. Due to its nature it can also come loose if your loft is often prone to having draughts, so if you're using your attic for more than storage it's best to fit boarding over it to make sure it stays in place.
Sheet insulation boards are another option commonly used for insulating loft conversions. The firm boards are designed to insulate the sloping sides of a pitched roof. There are a variety of sheet insulation boards available, that come ready with a moisture-resistant, fire-resistant or decorative coating, or with a system to attach them for easy installation. While efficient, space-saving and easy to install, insulation panels can be a bit more expensive and cost around £25 per m2.
Blown fibre loft insulation can be an ideal choice, although it requires hiring a professional contractor for the installation. Like loose fill, it's also easy to install in awkwardly-shaped lofts and spaces that are difficult to access. It is also very environmentally friendly and even comes in green options such as recycled wool and paper. Blown-fibre insulation is lightweight and easy to handle and cut, and installation takes very little time when done by a professional. Suitable for attics and lofts as well as wall cavities and floors, blown-in fibreglass can be a good choice to resist moisture and mildew.
Spray foam insulation is another type of insulation often used in attics, as well as walls and ceilings. The polyurethane foam expands to up to 100 times its volume, filling and sealing cracks and cavities to form a tight barrier. Spray insulation can be more expensive, generally costing around £20-£30 per m2 in addition to labour costs for professional installation. Despite the higher cost, spray foam can be an optimal choice that offers high insulation value. Highly effective at blocking airflow, closed cell foam in particular has a high R value (the value given to a material's thermal resistance, or how much heat is able to be transferred through it). Spray foam insulation offers the advantages of fast installation, good resistance to moisture and durability as well, as it won't settle or sag the way fibreglass insulation may.
Insulating Your Loft
In some cases, it is more beneficial to place the insulation material directly below the roof. If your loft is a liveable space, naturally it needs to be maintained at the same temperature as the rest of the home. In the UK in particular, it is important to make sure the roof is watertight, as moisture will both reduce the effectiveness of the insulation material as well as leading to the buildup of condensation which could cause the roof structure to rot. If the roof is flat, then a special technique can be used by which the insulation is installed on the outside of the structure as opposed to the inside. The price of insulating the inside of the roof as opposed to the inside of the loft floor is very similar, and which option of the two you choose depends on your personal preference.
If you are looking to continue using the loft as storage space, then there are some additional considerations you have to take into account. All types of loft and roof insulation are irritants to a varying degree, and therefore if you are going to be in the attic often, you will need to cover the insulation with protective boards to prevent it from being disturbed and released into the air. In this case, you will have to use more insulation material, as the boards will lower its efficiency. In all cases, you should make sure that the hatch from the main living space into the attic fits tightly, otherwise heat will escape from this space and heat your loft needlessly, limiting the effectiveness of the insulation. Make sure that other parts of the loft floor are in sound condition as well - this will also prevent heat escaping. Finally, consider whether you have water tanks and pipes within your loft, as these may need to be separately insulated as well. If you do have cold water tanks and pipes, these will no longer be kept warm by heat from the main living space once it has been insulated, which could eventually lead to them freezing and bursting open.
Looking to improve your home's energy efficiency and lower your heating bills? Improving your loft insulation is a great way to make your home more comfortable and save money. There are also a variety of housing and energy grants available in the UK, offering funding to better insulate your home and make your energy bills more affordable, while reducing impact on the environment. If you're concerned with the cost of insulating your home, it may be worthwhile to check if you're eligible for government funding such as the ECO Scheme or an insulation grant under the Local Authority FLEX Scheme.
Looking for an architect for your loft conversion or home improvement project? Get in touch with an architect near you at Find-My-Architect.com for an initial consultation to discuss your project!