Interview with Jonathan Goater of Goater Jones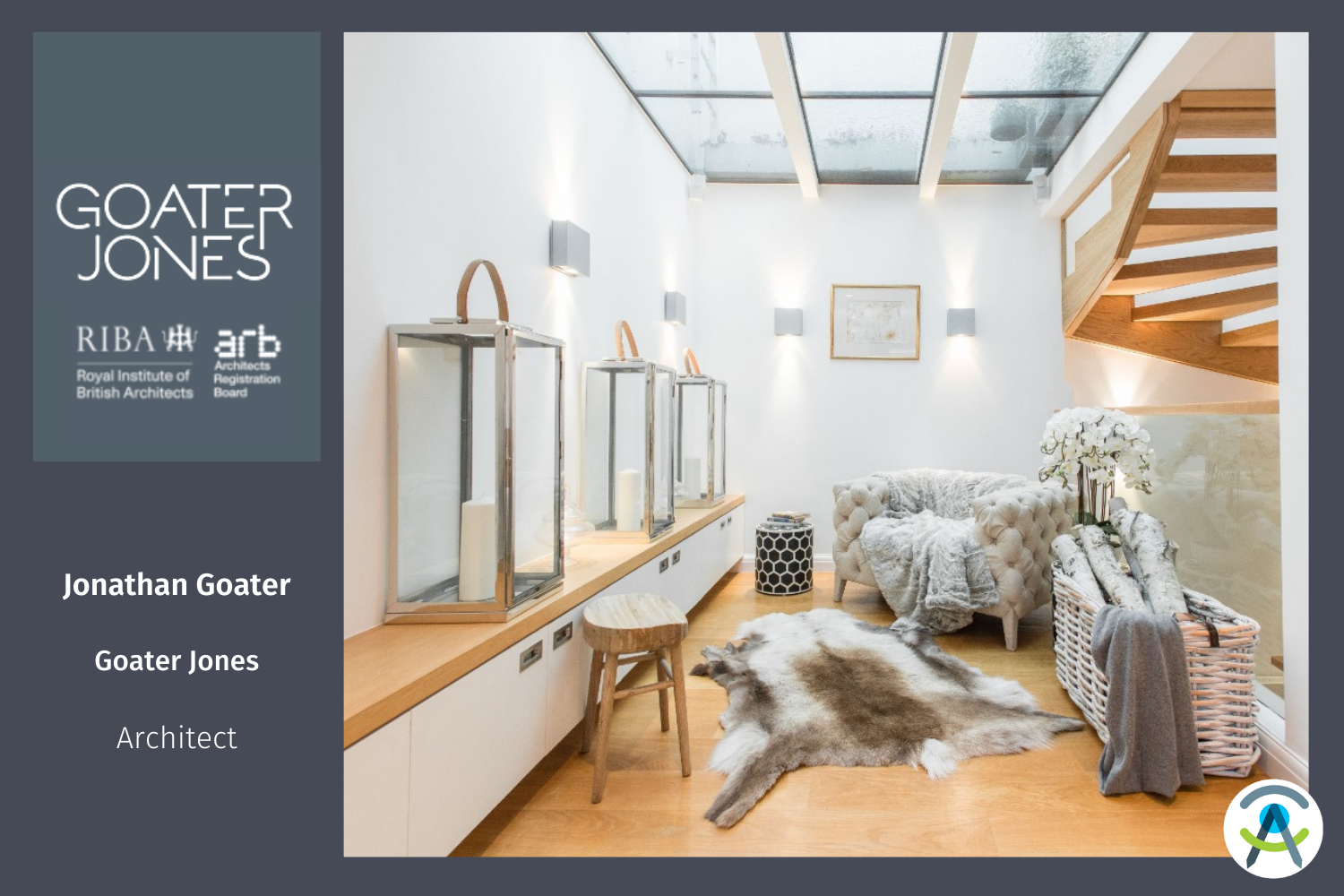 Jonathan Goater is the founder and director of Goater Jones, an experienced RIBA-Chartered architecture practice based in Fulham in central London.
What studies or training did you pursue to become an architect?
2000-2004 - RIBA Part 1- BSc(Hons)- Bath University
2005-2007- RIBA Part 2- DipArch- London Metropolitan University
2008-2009- RIBA Part 3 CHARTERED- ARB & RIBA- London Metropolitan University
What was your career path leading up to your work today?
I worked with Romans Architectural Services in 2001, Lyons+Sleeman+Hoare in 2002, and the Rockwell Group in New York starting in 2003. I joined Zaha Hadid Architects in 2005, followed by JDG Design and Michaelis Boyd Architects, before founding Goater Jones in 2009.
Why did you choose this profession, and what do you love about your job?
Career Advice, psychometric and aptitude tests during secondary school yielded Architecture as the perfect match for my character. I have always loved Maths, Physics and Art equally. Being an Architect enables me to combine these core skills and establish close relationships with all sorts of different people on a daily basis.
What are some of the difficulties that you encounter in your work?
The most common difficulties that occur when running an Architectural Practice are often borne from frustration of the planning process. Whilst we try to guide the process as best as possible, planning is often full of surprises that can cause delay or additional cost to a project. Over the years we have learnt the importance of being as truthful as possible with clients to ensure expectations are met.
For you, what is an architect's main role?
The main role we undertake as Architects is to help crystallise clients' aspirations whilst navigating projects through all the constraints and complexities of development.
In your opinion, what talent or quality is particularly essential for an architect to have?
Personable, technically minded but also having buckets of artistic flair.
What motivates you the most in your profession?
Building relationships as well as buildings.
Your favorite city?
London
If you had to build a new house for yourself, what would it be like?
Quiet, sustainable, adaptable for the family, located within a beautiful natural setting... and don't forget the small pottery in the back garden where I can practice my ceramic art long into retirement!
Want to learn more about Goater Jones? Check out more of the architect's work here.