7 Reasons Why You Should Hire an Architect to Design Your Office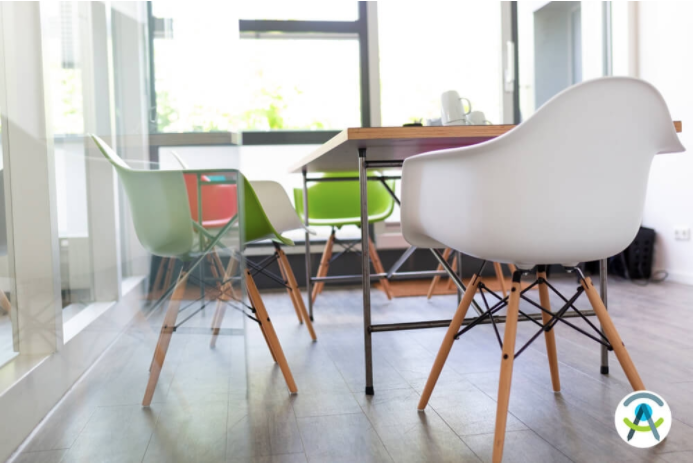 Are you planning to renovate or redesign your home or corporate offices and are unsure whether or not you need to hire an architect?
Allow Find My Architect to explain 7 good reasons why you should enlist an interior architect's help to design your new office!
1. They will understand your project
After speaking with you, an architect will be able to understand and identify the needs, as well as the concerns, of you and your team.
2. And will suggest solutions
Furniture, acoustics, lighting, technology, circulation, lobby space, width of corridors… An architect will listen to your criteria and your preferences.
They will be able to offer you the best solutions according to your specific needs as well as your budget. Their top priority is to adapt the space to perfectly match your wishes.
3. They can suggest a variety of choices
An architect will be able to advise you on the different tables, chairs, lights and other office furniture that match your design ideas. They will also be able to advise you on any other stylistic choices you may have.
They will be able to help you choose the right materials as well as find the best suppliers for your project.
4. You will be able to envision and visualise your project
The architect will be able to provide you with detailed plans, and perhaps even a 3D model, of your future office in order to help you envision the final result. This process allows you to better visualise how to improve the different spaces that make up your office.
5. They can project manage the construction
When the actual construction starts, the architect is in most cases in charge of supervising the site. They will be in charge of managing and coordinating the different tradesmen involved in the project, as well as taking an active role in the numerous site meetings that are sure to occur. This can be extremely useful to ensure your project stays on track and within budget.
6. A turnkey project
At the end of the construction, your offices will be fully complete and move-in-ready!
During the final site meeting, the architect will ensure that each of your needs has been met and that your new office is exactly how you envisioned it.
7. Feel good at work
No matter what style you choose, it's important to remember that bright, friendly and well-designed spaces promote well-being at work!
Warm and welcoming offices can help promote happy, productive and creative employees.
If you're thinking about renovating your office space, keep the 7 reasons outlined above in mind when deciding whether or not you should hire an architect.
In order to find the best architect in your area for your next project, head to Find-My-Architect.com and get in contact with one in just 3 clicks!